Garuda Indonesia has just become the latest airline to introduce a "masked" plane, and I dig it. The plane with this new livery is an Airbus A330-900neo with the registration code PK-GHG, and it was delivered to the airline in October 2019.
The plane has been painted so that it looks like it's sporting a blue surgical mask. The phrase "Ayo Pakai Masker" is written between the first and second set of doors, which translates to "Let's Wear Masks."
The airline has even published the schedule for this special plane, for anyone who wants to fly on it, or see it at an airport. The plane will primarily be operating domestically, though will also be operating some limited flights to Japan.
Pesawat special livery Airbus A330-900neo akan mengudara keliling Indonesia hingga ke Jepang di bulan Oktober! Bagi Anda yang ingin menikmati pengalaman bersama pesawat ini,cek jadwal penerbangan berikut. Jangan lupa gunakan masker saat bepergian #AyoPakaiMasker #WearAMaskLikeNeo pic.twitter.com/j9ivCyBywZ

— Garuda Indonesia (@IndonesiaGaruda) October 2, 2020
Here's a video the airline put together about the new livery, noting that it took 60 people and 120 hours to make this mask a reality:
Ada 60 orang dan 120 jam agar pesawat Neo dapat menggunakan masker! Jadilah bagian dengan selalu berkomitmen menggunakan masker. Tunjukkan kreativitas terbaik Anda dalam mendesain masker untuk 4 livery pesawat lainnya! Cek S&K lengkapnya di bio Instagram GA #AyoPakaiMasker pic.twitter.com/oQnYdvodTZ

— Garuda Indonesia (@IndonesiaGaruda) October 1, 2020
I'd say Garuda Indonesia's A330-90neo is the snazziest passenger plane to feature a mask livery.
Luxembourg-based cargo airline Cargolux also recently unveiled a special mask livery for a 747-8, which is cool-looking as well.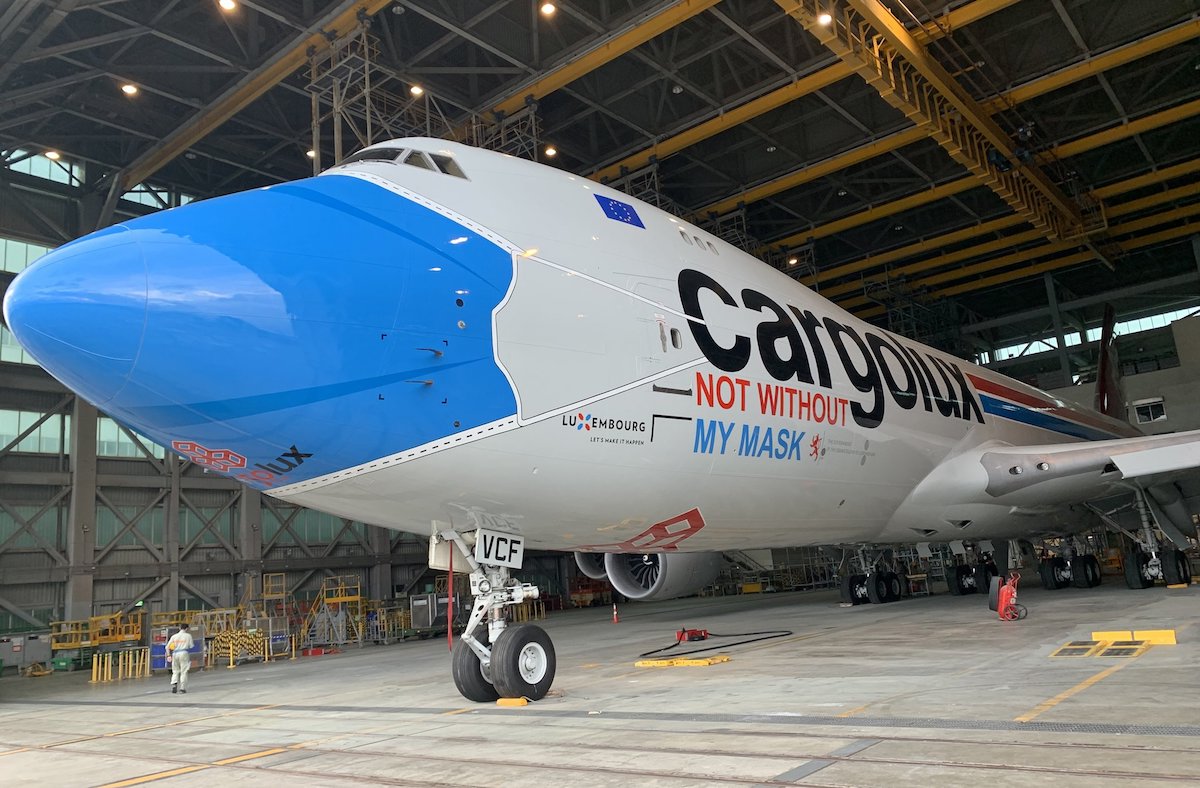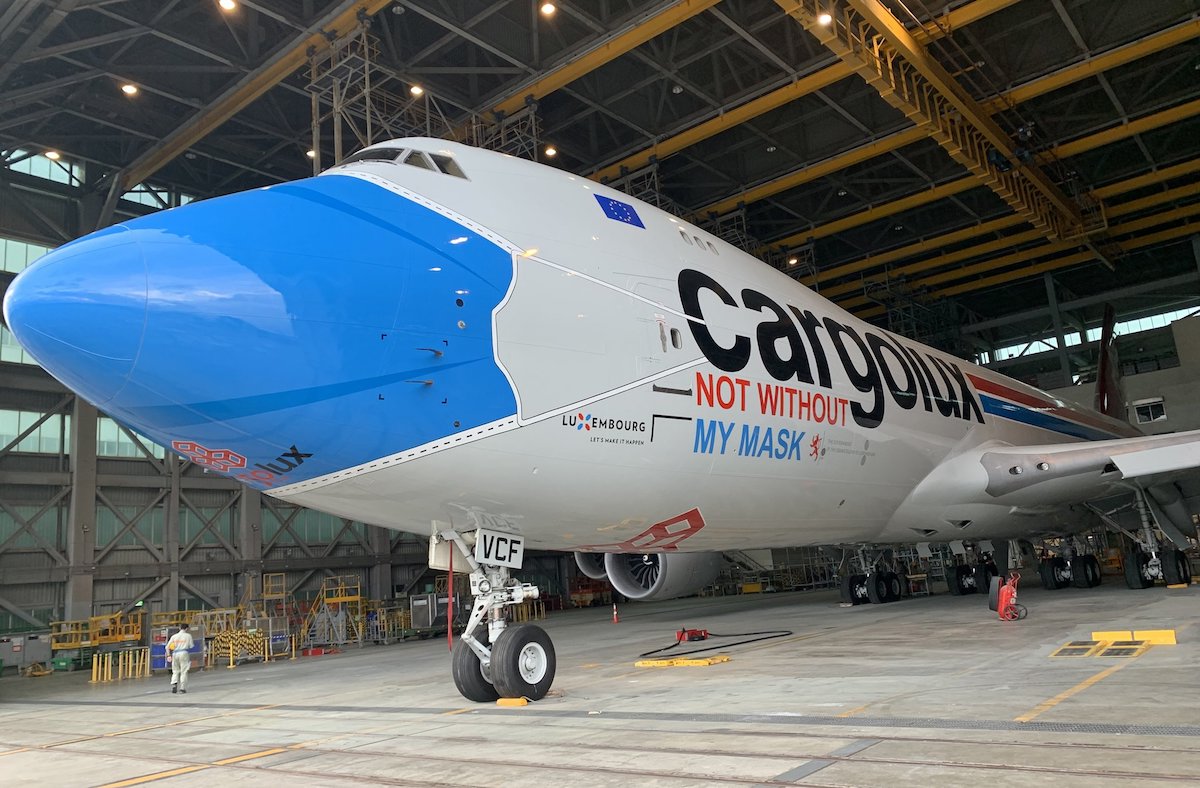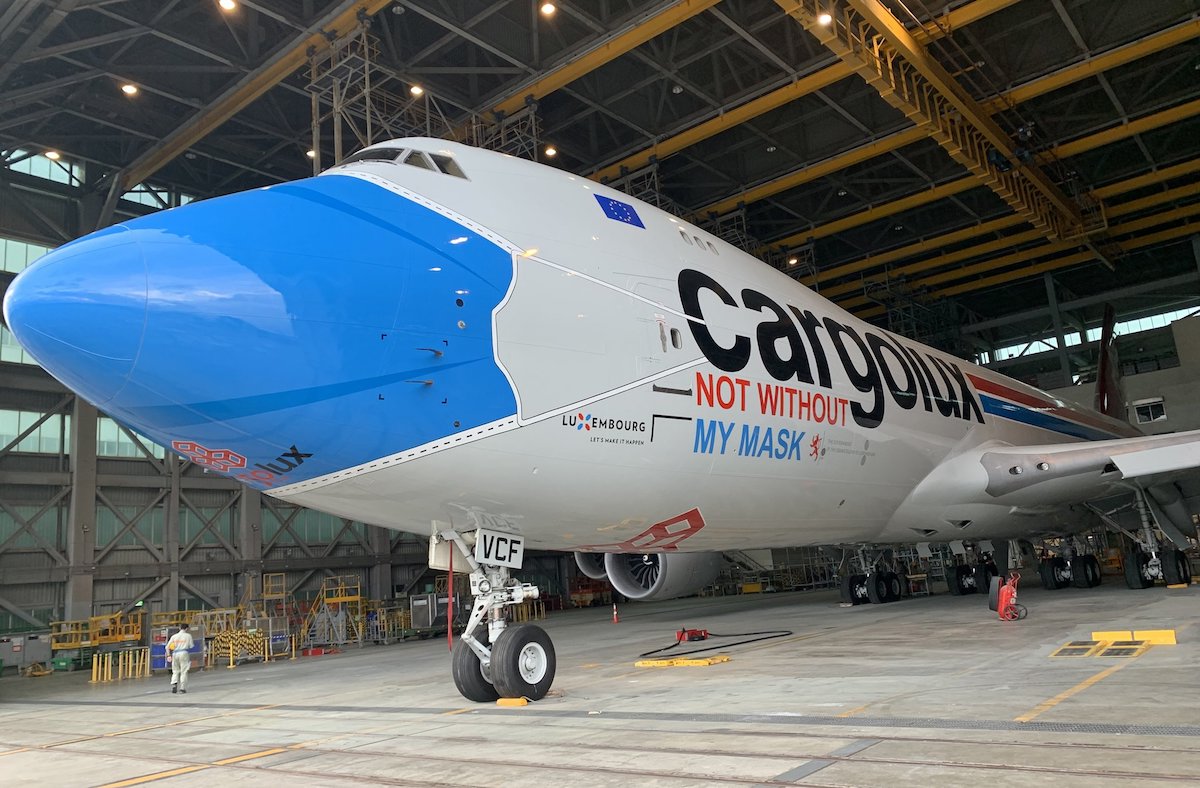 Those are both such gorgeous planes — and who said wearing masks couldn't be stylish? 😉