I spend way too many nights per year overnighting at JFK (or at least did before the pandemic). I was excited when I saw the announcement that there's a Hyatt Regency coming to JFK, but now I can't decide if it sounds awesome or awful…
Hyatt Regency JFK at Resorts World New York

The Hyatt Regency JFK will be opening at Resorts World Casino New York in the first quarter of 2021:
The four star hotel will be eight stories and feature 400 rooms
The hotel will be New York City's only casino hotel, and it will feature all kinds of amenities, including restaurants, conference and meeting spaces, and of course gaming areas
The casino will offer over 6,000 slots and electronic table games, and will feature three levels of gaming — Times Square Casino, Fifth Avenue Casino, and Central Park Casino — along with high-limit rooms
The hotel is owned by Genting Americas, which has invested roughly $400 million in the development of the property

Hyatt Regency JFK at Resorts World
It seems like this is more of a casino hotel than an airport hotel, though it will still be convenient(ish) for those flying into or out of JFK Airport. The hotel can be easily accessed by the A Train, Q37 bus, or LIRR to Jamaica Station (with a free shuttle between the hotel and station). It sounds like there won't be a shuttle directly between the hotel and airport, which is a bummer.
JFK's airport hotel problem

JFK has the TWA Hotel, which is incredible, but also fairly pricey. Not only is it avgeek heaven, but it's incredibly convenient, as it's connected directly to Terminal 5. So the reality is that most of my airport hotel problems at JFK have been solved with that.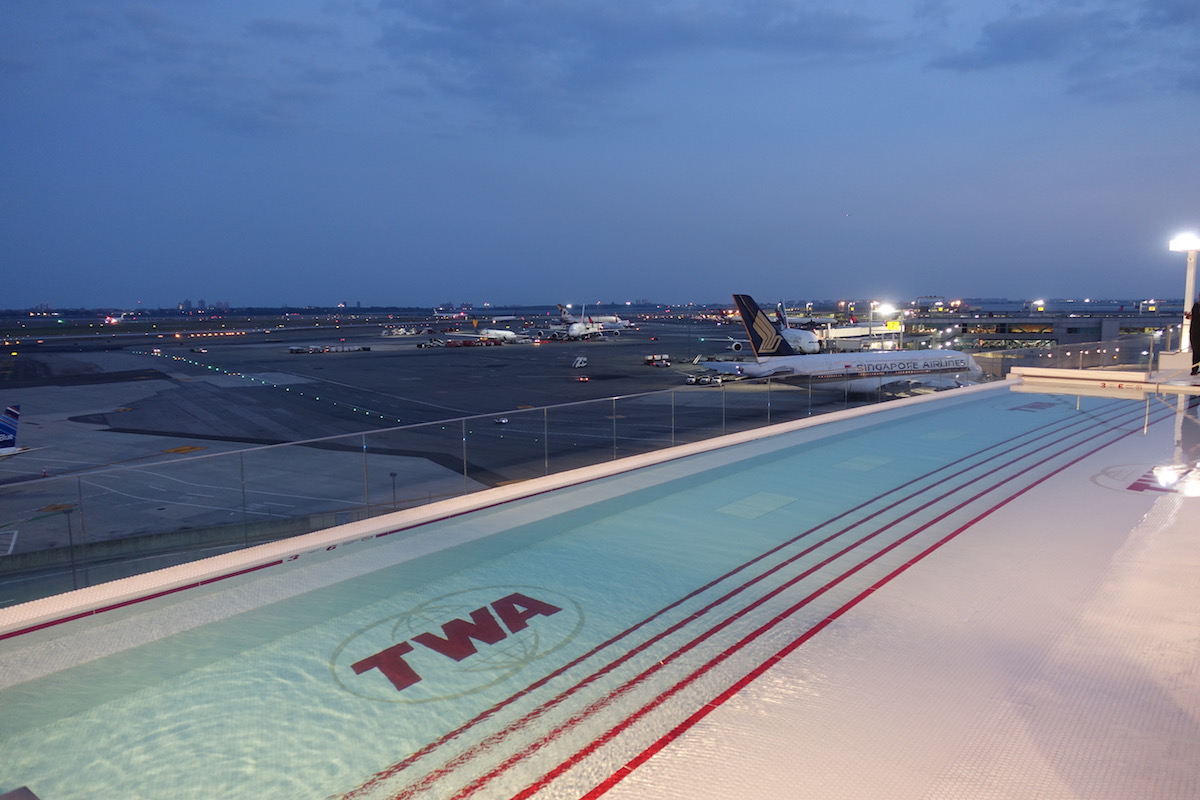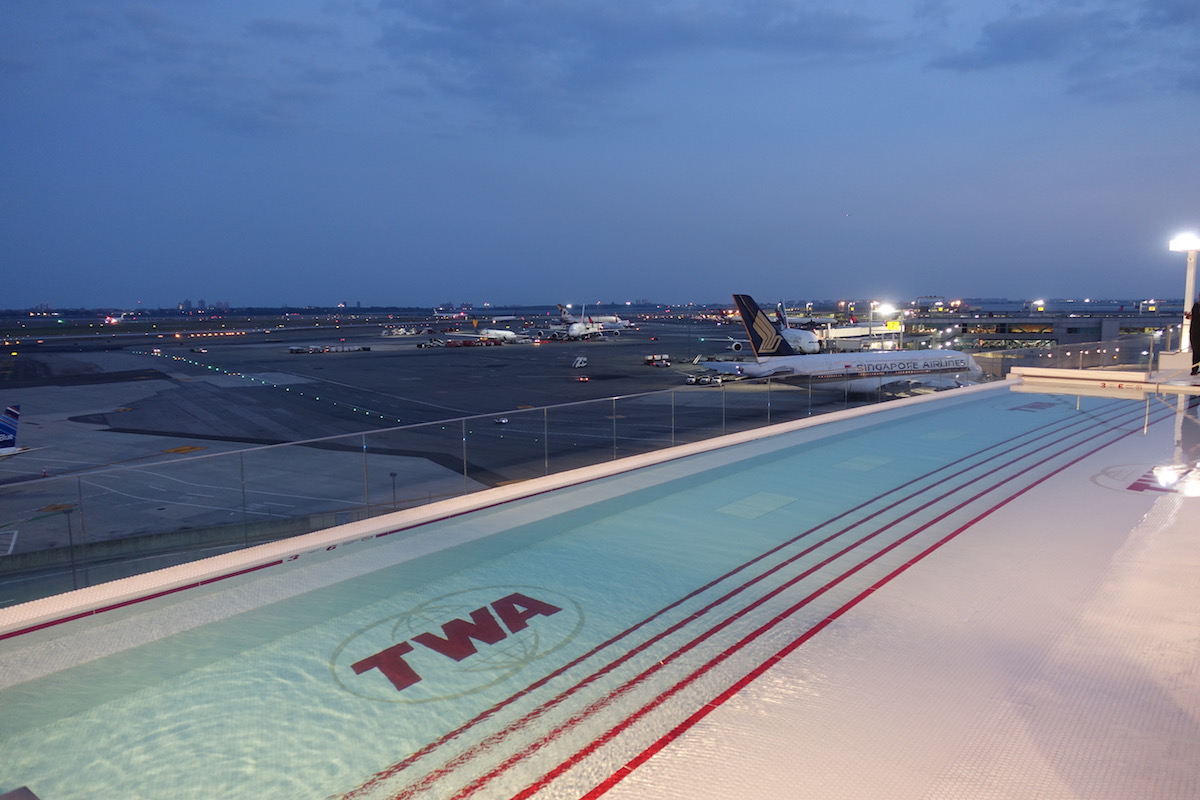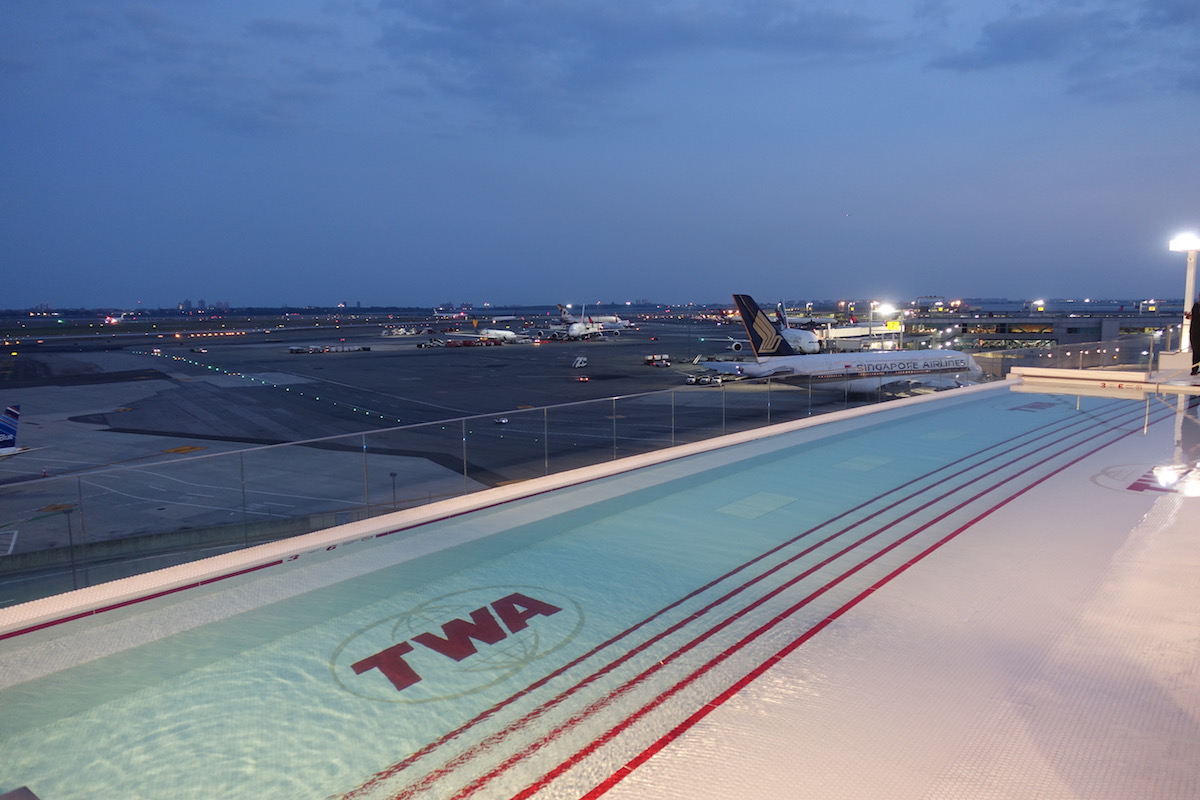 Pool at the TWA Hotel JFK
Aside from that, though, JFK has to be one of the worst major airports in the world when it comes to its selection of hotels. Before the TWA Hotel opened I typically stayed at the Sheraton, though it has since been converted into a homeless shelter, as many hotels in the area have.
That brings us to the Hyatt Regency JFK:
Yay, I can earn and redeem World of Hyatt points near JFK
Yay, the hotel will probably have several decent(ish) restaurants, 24/7 coffee, etc., which is more than can be said about other hotels near JFK
Casinos kind of depress me, especially when I don't actually intend to be at one
It sounds like there won't be a direct shuttle service between the airport and hotel
Bottom line

The Hyatt Regency JFK will be opening in the first quarter of 2021. I'm excited to have a points-property alternative to the TWA Hotel, and particularly one that will likely have decent dining options.
At the same time, I can't say that I'm too excited about the prospect of going to a casino, let alone one without a direct shuttle service to JFK.
What do you make of the new Hyatt Regency JFK?