Shangri-La Golden Circle is more of a niche loyalty program, and not one I talk about much. That's because Shangri-La doesn't have any useful transfer partners, and there aren't that many ways to get outsized value from the program, in my opinion.
However, for those who do frequently stay at Shangri-La hotels, the great news is that the program sometimes offers discounts on awards, which can greatly help you maximize the value you get out of your points.
Get 10-50% off Shangri-La award stays

At the moment Shangri-La is offering 10-50% off when you redeem Golden Circle points at many properties:
The promotion is valid for bookings made between October 15 and October 30, 2020
The promotion is valid for stays between October 15, 2020, and January 31, 2021
Redemptions at Shangri-La, Kerry, Hotel Jen, and Traders properties, are eligible
Discounts differ not only by hotel, but can also differ based on whether you redeem points for a standard room, club room, or suite
The discount will automatically be applied at the time that you redeem points
Do note the following properties are excluded from this promotion:
JEN Singapore Orchardgateway by Shangri-La
JEN Singapore Tanglin by Shangri-La
Jing An Shangri-La, West Shanghai
Shangri-La Al Husn Resort and Spa
Shangri-La Hotel, Hefei
Shangri-La Hotel, Suzhou Yuanqu
Shangri-La Hotel, Tangshan
Shangri-La Hotel, Ulaanbaatar
Shangri-La Hotel, Vancouver
Shangri-La's Villingili Resort & Spa, Maldives
Shangri-La's Hambantota Golf Resort & Spa, Sri Lanka
Shangri-La's Rasa Sentosa Resort & Spa
Shangri-La's Sanya Resort & Spa, Hainan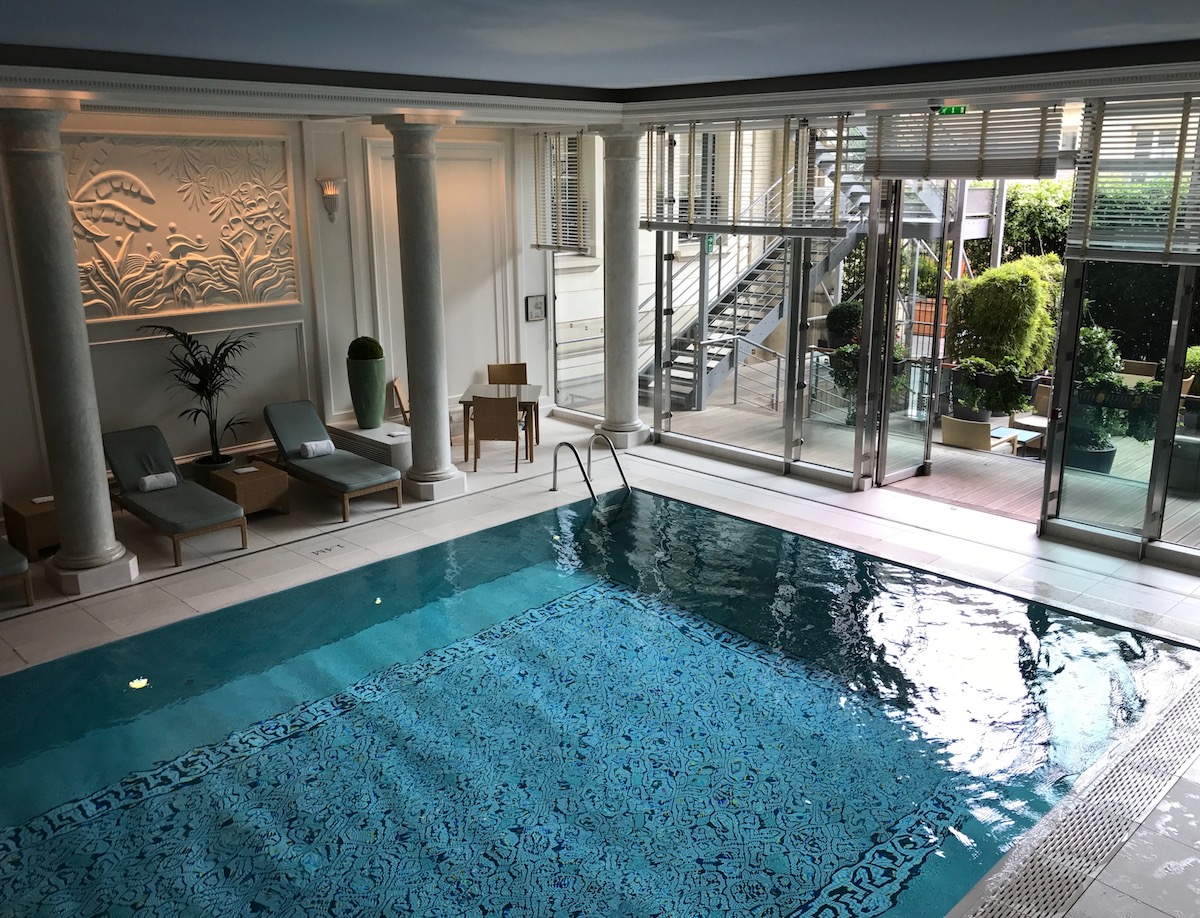 How many points do you need for a Shangri-La free night?

Shangri-La's properties are broken up into seven different categories, ranging from Collection A to Collection G. Standard rooms ordinarily range in price from 1,000 points per night to 20,000 points per night, while suites ordinarily range in price from 3,000 points per night to 20,000 points per night (though they're specifically not available for redemptions at Collection G properties).
Here's the award chart:
Golden Circle members ordinarily earn one point per dollar spent on a stay (though sometimes there are promotions to earn more points). This means that ordinarily you'd need to spend $1,000-20,000 to get a free night.
As mentioned above, with this promotion the discount is automatically reflected. While the Shangri-La Paris ordinarily charges 20,000 points for a free night, you can book it for just 14,000 points per night right now, representing a 30% discount.
I should also mention that Shangri-La does sell Golden Circle points, but the cost is $130 per 1,000 points, so you typically won't come out ahead buying points, even when factoring in this promotion.
Bottom line

At the moment Shangri-La is offering up to 50% off award nights, which could be a great deal if you have upcoming stays in the next few months. We're seeing quite a few loyalty programs offering discounted redemptions right now, which shouldn't come as a surprise.
Even with this award sale you'll always want to compare the cost in points to the cost in cash. If you want to maximize your value on revenue Shangri-La stays, make sure you book through the Shangri-La Luxury Circle program, where you'll receive room upgrades, complimentary breakfast, and hotel credits. These rates are still eligible for points accrual.
Does anyone plan on redeeming Shangri-La Golden Circle points during this promotion?